Thinking about buying a home? Maybe you are looking for foreclosed homes in the Upstate....Or simply just want to look at some houses for sale in Greenville SC? Well then, you have landed yourself in the right place.
*Important Update

6-7-11

: Watch the video below to discover how you may be able to save thousands on your down payment!
Daniel Sprayberry with

Key Real Estate

, located in Mauldin, SC, specializes in residential foreclosures and homes in Greater Greenville area of SC, as well as HUD homes, bank owned homes, REO (real estate owned) homes, repos, condos and much more...AND... would love the chance to meet you and your family and earn the opportunity to assist you in finding your new home in the upstate area of Greenville County South Carolina.
Keep in mind, that most of all, I specialize in finding the right home that fits

YOU

, a home that you can feel comfortable and be happy with.
Key Real Estate

Is Family Owned and Operated, Serving The Upstate For

Over 30 Years
My advice after having over 10 years of experience in the Greenville SC local real estate market is that, to get the MOST home for your money right now, you MUST have a realtor that KNOWS THE MARKET!! In our current economic state, our real estate market and conditions are constantly changing. Therefore, you must have an active agent that is keeping up with those changes and that has

YOUR

best interest in mind!
Find The Home That Fits You, At A Price You Can Live With!
Here at

Key Real Estate

, we are committed to making your housing purchase one that you can not only remember with a smile, but one that will leave you knowing that we were looking out for you the whole time. Our company is built on honesty and integrity and we will always shoot straight with you even if it may not be exactly what you want to hear. We promise to give you the real facts, and none of the "you've got to act right now and buy a house" high pressure sales pitches.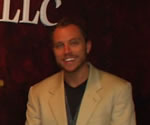 Daniel Sprayberry
Now if you are looking to buy a foreclosed home, Daniel Sprayberry at

Key Real Estate

is a choice you can trust and fully rely on. I realize, having over 10 years experience in our local real estate field that buying a home can be confusing, scary, and stressful. That is why that before we ever get started looking for a home, we will sit down together and I will explain every step in detail so that you will fully know what to expect and how the process works. Let me guide you into finding the home that
FITS YOU
.
Working with me is not just about finding a house to sell you but it's about finding a house that sells itself to you. It's about finding the right house for the right price that gives you the feeling of
"This Is Home"
because it just
feels
right.
This $100 FHA Loan will not last for very long. Many Realtors are not aware it is available!
Feel Free to Call 864-444-4076 for more information.
If no answer leave a message and expect a call from Daniel within 24 hours!
It takes a very special agent to sell foreclosed homes and not all are equipped to do so. I feel this is what sets me apart from other real estate agents in the Greenville upstate area. I am actively involved in the market place searching, looking and watching daily for those great buys to come out. Once they do, I move very quickly as there is always some stiff competition. I also pride myself on being an aggressive negotiator on behalf of my clients. I know how to work with the listing agents and have great relationships with most of them. This can help in getting the banks to accept my clients' offers! So if you want get the best buy that you can get then let me be the one to represent you!!


So whatever type of home you are looking for, whether its condos, foreclosed homes for sale in Greenville SC, HUD homes, REO (Real Estate Owned) homes, Fannie Mae or Freddie Mac homes, bank owned homes for sale in
Greenville
SC
, or if you are a nervous first time home buyer, I am here to help you find the
right fit
at the
right price
!
I can assist you with any and all your home buying needs, and I think I will be able to serve you BETTER than the rest in the upstate. Just give me a call and tell me what you are looking for,
Greenville
homes for sale,
Greenville
homes for rent, for sale by owner in
Greenville
SC
, or anything else that you may be looking for.
864-444-4076
864-757-2222
Daniel@KeyRealEstateLLC.com
Come out and meet with me today!
I would love the chance to talk with you and help you on your journey toward buying a home you can live in, at a price you can live with!
Need Help Finding Daniel?
Click the map below for Directions
If you are coming from Greenville,

Key Real Estate

is on the Right
We serve Simpsonville, Greer, Greenville, Mauldin and more of the upstate area
If you are wanting to get more info on homes for sale in Simponville, houses for sale in Greenville or anywhere in the upstate area, please, don't hesitate to contact us!